String Compensation System
A string spacing system we developed that considers string gauge in a manner different than tradition. This ergonomic solution improves feel in a way that makes transitioning between strings more natural.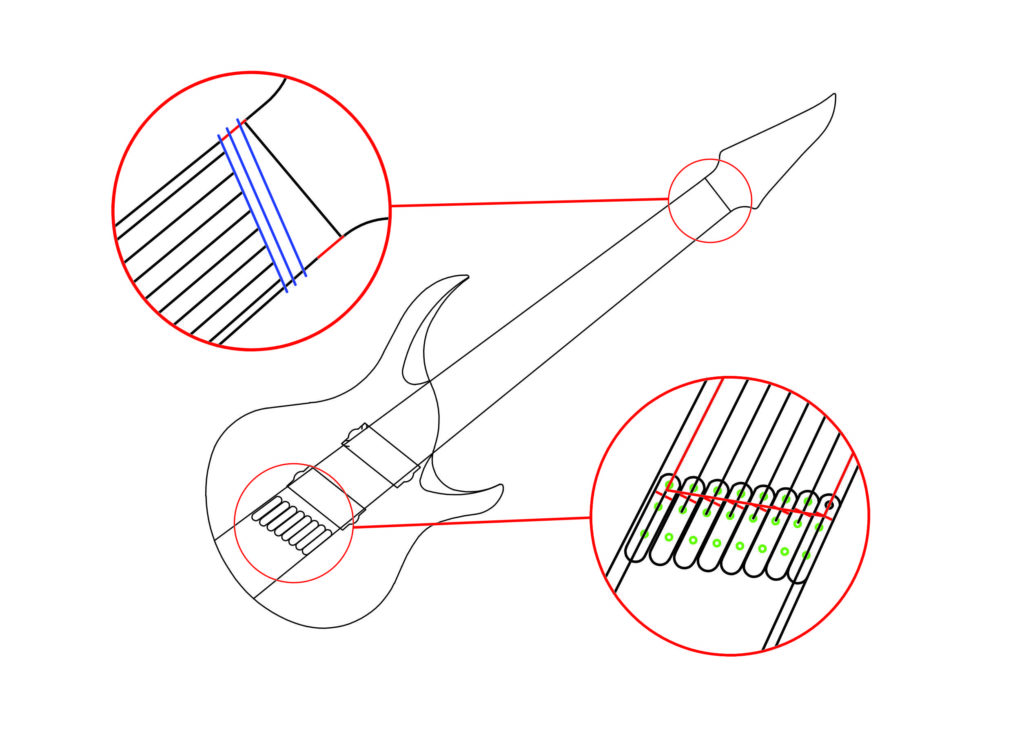 NO… It's not a mistake. It's a carefully thought out addition! 🙂

Skervesen's String Compensation System is a calculation which considers the actual string gauges in order to more accurately space the strings at the nut.

You will notice a slight improvement in feel while transitioning from string
to string as well as a slight improvement in intonation on multi-scale guitars!
It may even even increase the speed of your playing.
And while these improvements may only be incremental, every little detail counts at this level.

The same goes for the individual bridge saddles on multi-scale guitars.
You will notice that we also bring this spacing to the bridge for further improvements.
When the string is at an angle to the fret, as it happens on multi-scale guitar, the cross-section of that string to the fret is seen as slightly "thicker" which can have slight negative effects on intonation.
Some would consider this another minor detail, but again… details matter!

We believe this extra attention to detail sets our guitars apart and we think you will too.